3D Printing Pro
Zortrax M200 3D Printer + Side panels - FREE Delivery
A professional and reliable 3D printer for those who require absolute simplicity of operation and complete reliability.
Enter the Zortrax M200.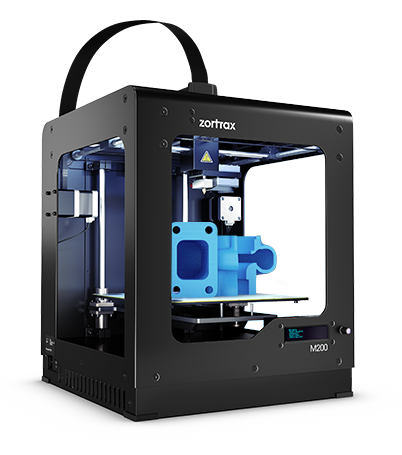 3D printer working with LPD technology where materials is applied on heated platform layer after layer. Zortrax M200 combines accuracy and reliability of proven 3D environment. Together with dedicated Z-SUITE software and materials it offers great print resolution with smooth surface.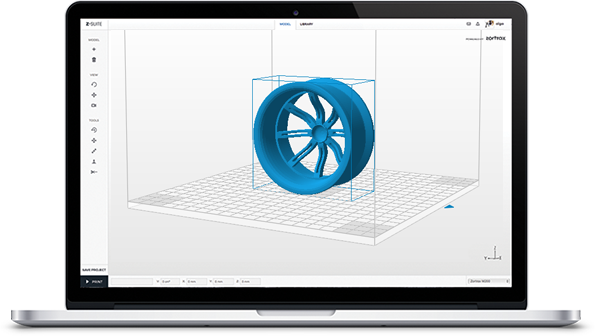 Zortrax Z-SUITE
A simple and intuitive interface. Just a few clicks to convert your design to a 3D printed model.
Physical dimensions
Without spool:
345 x 360 x 430 mm
(13.6 x 14 x 16.9 in)
With spool:
345 x 430 x 430 mm
(13.6 x 17 x 16.9 in)
Shipping box:
460 x 470 x 570 mm
(18.1 x 18.5 x 22.4 in)

Shipping weight:
25 kg (55 lbs)
Temperature
Extruder maximum temparature
380° C (716° F)
Platform maximum temparature
110° C (230° F)
Ambient operation temparature
20°-35° C (68°-95° F)
Storage temperature
0°-35° C (32°-95° F)
Printing
Build volume
200x200x180 mm
Resolution
90-400 microns
Wall thickness
Optimal: 800 microns
Resolution of single printable point
400 microns
Material diameter
1.75 mm (0.069 in)
Nozzle diameter
0.4 mm (0.015 in
3D Printer
Support
Mechanically removed - printed from the same material as the model
Connectivity
SD Card (included)
Dedicated materials
Z-ESD
Z-ULTRAT
Z-HIPS
Z-GLASS
Z-PETG
Z-PCABS
Z-ABS
External materials
Applicable
Software
File types
.stl .obj .dxf
Supports
Mac OS X / Windows XP and newer versions
Electrical
AC Input
110/240V ~ 2 A 50/60
Power requirements
24 V DC @ 11 A
---
More from this collection